Diamond Plasma Pen
Regular price
£ 50.00 GBP
Regular price
£ 100.00 GBP
Sale price
£ 50.00 GBP
Unit price
per
Sale
Sold out
Say goodbye
to expensive visits to the dermatologist
Cost-effective
expert-level treatment at home
Get that smooth, glowing skin
that you've always wanted
Fast removal
of skin tags, warts, acne scars, and other blemishes.
Realistic and visible
results.
Diamond Plasma Pen is a revolutionary device for home use, allowing you to perform complex skincare procedures, which until now were the privilege of the beauty salons and expensive clinics.
It works by creating an impact with the plasma arc produced at the tip of the Plasma Pen needle. This stimulates healing and rejuvenation process of the treated area and promotes collagen and elastin production. These components act in creation of new, tight and smooth tissue over the coming weeks, visibly improving the appearance of the treated area.
  Its great and cost-effective alternative to clinics and expensive treatments.
  Wave goodbye to unwanted skin tags, warts, wrinkles, loose skin, sun spots, age spots, acne scars and other skin imperfections.
  Get to try the world's most advanced, at home, fibroblast plasma pen on the market.
  It treats conditions like skin tags, warts, fibromas and sebaceous hyperplasia.
  Eliminates freckles and sunspots.
  Erases stubborn marks on the skin such as post-surgery scars, stretch marks, and even tattoos.
  Removes signs of ageing by getting rid of fine lines and wrinkles and ageing spots.
Gone are the days of hiding behind makeup. With Diamond Plasma Pen, fall in love with your skin again. It works effectively to get rid of any imperfections and boosts your self-esteem to higher grounds.
  Cost-effective, expert-level treatment at home
  Visible results
  Great alternative to expensive clinics
  Long-lasting blemish-free glowing skin
  Suitable for all skin types
  Breath a new life into your skin right in the comfort of your home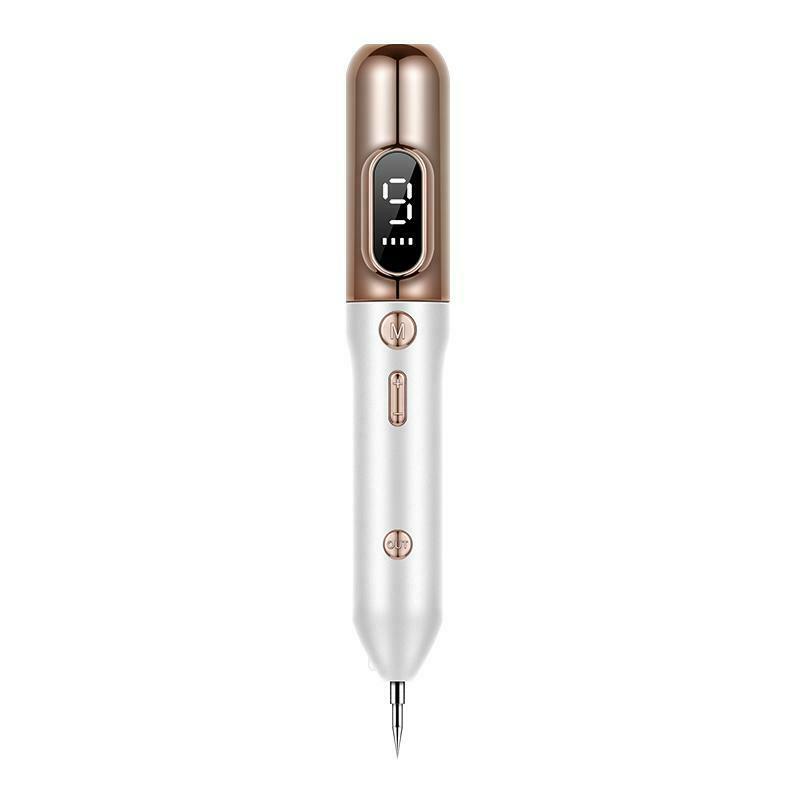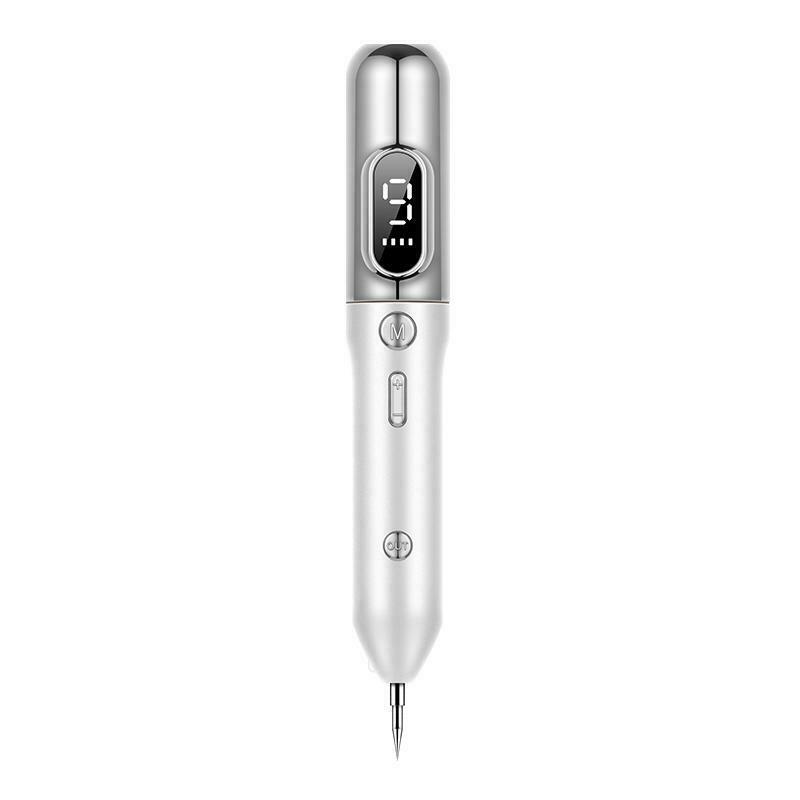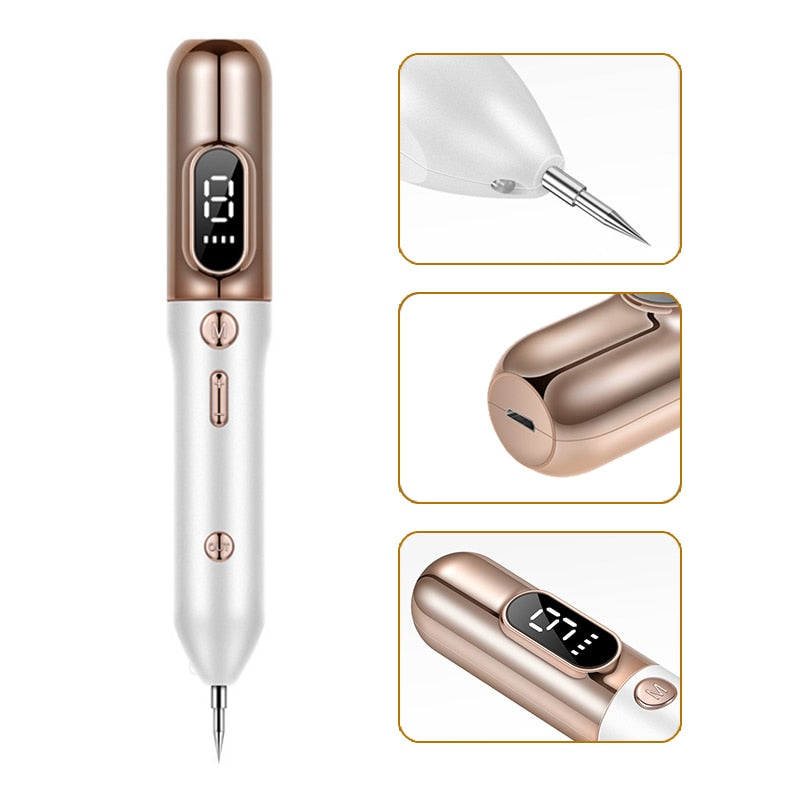 Collapsible content
What's included?

Your package includes:

1 x Diamond Plasma Pen

1 x Manual

1 x Coarse Needle5 x Fine Needles

1 x USB Charging Cable
Is it safe to use?

Whilst there are many procedures that can be safely performed with Diamond Plasma Pen, it's very important to carefully assess your individual situation. 

If you have an existing skin pre-condition or the shape, texture or color of any skin tags or moles look abnormal to you, you should always first consult with your doctor or qualified dermatologists whether this type of treatment is suitable for the specific issue you are looking to treat.

Please note, at Diamond Skin Pro we do not offer a remote assessment of your situation and this should only be performed by a qualified professional.
How does it work?

The Diamond Skin Plasma Pen works in 3 steps:

Step 1:  With the Plasma Pen, the precision plasma arc causes immediate superficial micro-trauma to the upper epidermal layer of the skin.

Step 2:  This micro-trauma stimulates the healing process for the creation of new, rejuvenated, tight and smooth tissue over the next 3-6 weeks.

Step 3:  During this phase collagen and elastin are produced, plumping the structure of the skin to soften and eliminate lines and wrinkles. 
Can Diamond Plasma Pen cause scarring?

While this cosmetic procedure does not directly cause scarring, the scarring can still occur. This is why it is so important to take good care of your skin during plasma pen recovery. Follow these tips to ensure the best possible outcomes:



✔️Keep the treated area clean and dry.

✔️Do not pick at the healing scabs.

✔️Avoid heavy makeup and exfoliating products immediately after treatment.

✔️Avoid sun exposure and protect your skin with a high-SPF sunscreen.
OVER 45,000 HAPPY CUSTOMERS!
We are extremely proud over 45,000 customers from all over the world have trusted us with their business and love our products. We strive to maintain a high level of customer care and are always available to help.
EXPRESS WORLDWIDE SHIPPING

SECURE SSL PROTECTED CHECKOUT

HIGH RATE OF CUSTOMER SATISFACTION

ATTENTIVE CUSTOMER SUPPORT TEAM